At Entersekt, we're all about shaping a better, safer digital future for our customers, and enjoying ourselves along the way. We love seeing our employees get the most from their employee experience and embracing our
people culture
of relentless curiosity, growth and success, and inclusion and diversity.
But we know that being an employee looks different today, especially with remote work here to stay. Freshly brewed coffee always was – and still is – a delightful perk. But, to evolve into an employer of choice, we realized we needed to offer more.
That's why we've adapted our employee benefits to keep step with global exposure, remote working, flexible hours, and health and wellness trends, to name a few.
One of these perks, global exposure, takes the spotlight today.
Harnessing the power of global teamwork
Entersekt is a global business, with teams spread across all corners of the world. And we love that. We appreciate how everyone thinks differently and adds value based on their unique experiences and backgrounds.

To champion this concept, we recently launched a work abroad policy for our employees so they can benefit from living and working where Entersekt has offices. As a trial, this benefit is currently only available for the Netherlands, and provides employees with the opportunity to work in Utrecht while experiencing Dutch culture. And that's just what one of our engineers, Pieter Bosman, recently enjoyed along with his family.
"I had the privilege of being one of the pioneers for Entersekt's new temporary work in the Netherlands policy where I went to the Netherlands for six weeks. I had a chance to catch up with some of my colleagues in person at our Utrecht office," says Pieter, a Software Engineering Team Lead.
"Plus, in my spare time, I got to experience Dutch culture with my family and took some leave to explore Germany, Switzerland, and Austria," he says.
A word from the People Office
Arno Kemp, VP of Transformation and Growth at Entersekt, is one of the thought leaders behind this innovative program. "We value our
global Entersekt team
, and by offering these opportunities for professional growth and rich personal experiences, we believe we maintain a cutting-edge employee value proposition," says Arno.
"We provide opportunities to eligible team members to either emigrate or work in countries where we operate and can host them within the allowances of local immigration policies on a temporary basis, like Pieter's recent trip."
Arno says that with these benefits, it's not only our employees that win, but Entersekt too, as the experience encourages knowledge sharing and a better understanding of global cultures; supports the upskilling of co-workers; and creates a closer-knit team spirit.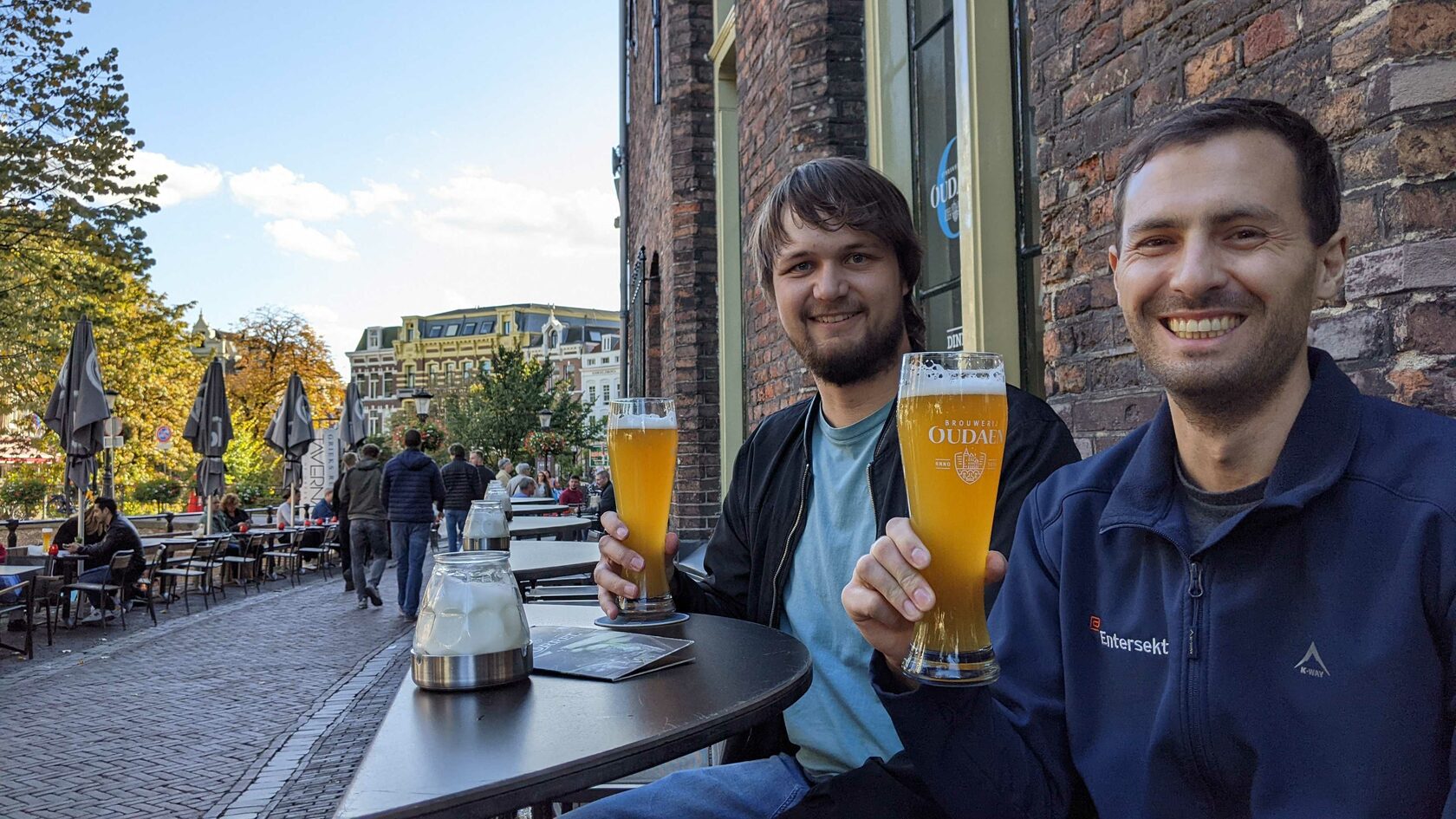 If you have a pioneering spirit and are passionate about fintech and innovation, take a look at our
Careers page
for more information about the added perks of working at Entersekt – and vacancies, of course.